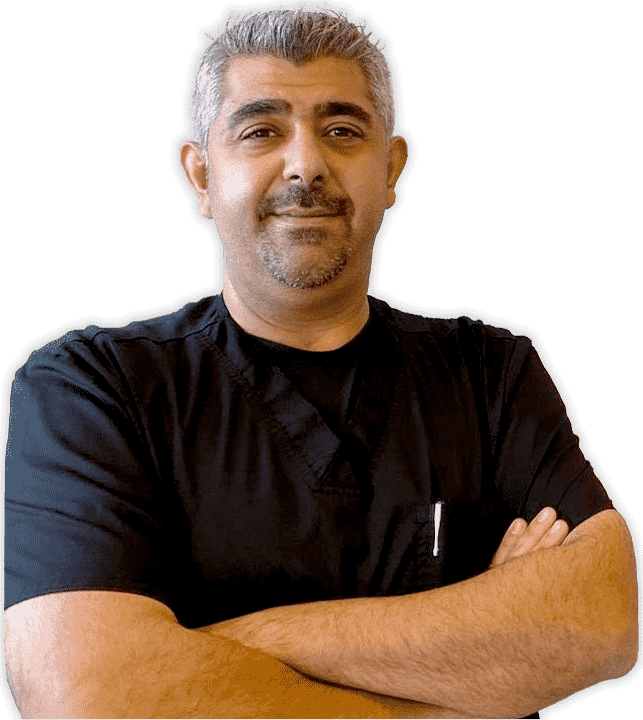 Cutting Edge Dental Implants
Helping you smile
since 2006
CUTTING EDGE DENTAL IMPLANTS
HELPING YOU SMILE SINCE 2006
Dr Behrang Mostavi is a license holder for Straumann ProArch in Dorset. From pain free injections using The Wand system to placing surgical guided implants with a small flap or completely flapless, you can place your trust in the wealth of experience that Dr Behrang Mostavi has gained in this field.

DENTAL IMPLANTS DORSET
Dr Behrang Mostavi has been helping patients of all ages in the Dorset area and is a trusted name for dental implant referrals from across the region. An active member of the Association for Dental Implantology, Dr Behrang Mostavi has a wealth of experience in this specialised field and is completing an MSc (Masters in Science) in Dental Implantology with UCLAN.
At Implants Dorset we offer a wide range of dental treatments ranging from dental implants, implant retained dentures using the Straumann ProArch system, pain free injections using The Wand system, teeth straigtening using the Quick Stright Teeth system, safe amalgam to composite filling replacements and much more!
LEARN MORE ABOUT DENTAL IMPLANTS
An implant is an artificial root which over time integrates and becomes part of the jawbone. An implant can hold a single replacement dental crown, a bridge or a denture depending on how many teeth are missing. Dental implants offer a fixed and long term solution to replacing a single missing tooth or even all of your teeth. They are strong, comfortable and very natural looking and are the next best thing to your own teeth. They don't weaken or compromise adjacent teeth and dental implants are virtually indistinguishable from your own teeth.
When teeth are lost, the surrounding bone tends to shrink which can result in the ageing 'caved in' look. Placement of dental implants can avoid this and will maintain the shape and structure of the lips and cheeks.
Watch the below videos to see just some of the dental implant solutions available or click here to learn more:
PAIN FREE INJECTIONS WITH 'THE WAND' SYSTEM
The Wand is a computer assisted anaesthesia system, capabale of providing virtually pain-free injections. Real time visual and audible feedback gives accurate delivery of the anaesthetic
for a pain-free experience.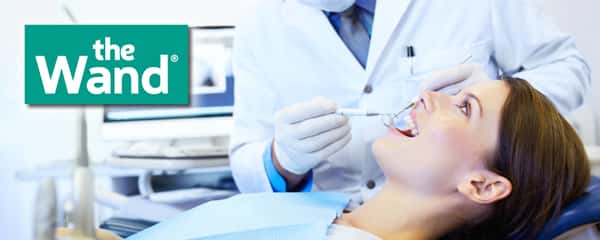 TESTIMONIALS BY RECENT PATIENTS
Over the years I have had a series of implants and some standard treatments with Dr Mostavi. I am completely satisfied and can attest to Dr Mostavi adhering to the highest professional and dental standards. He uses right up-to-the minute procedures which save time with more complex treatments. I can highly recommend him, the friendly staff and new, modern practice right on Weymouth sea front. Dr Lea Brindle, C. Psychol.
I have recently had dental implants fitted by Dr Mostavi at the Clock Dental Practice in Weymouth, Dorset. I wish to thank him and everyone at the practice for their friendly and efficient service. Dr Mostavi explains everything professionally and reassuringly. Because of his highly skilled attention to detail, I experienced no pain or aftercare problems. I can thoroughly recommend Dr Mostavi for all your dental requirements. Thank you. Peter A.
READY TO SPEAK WITH US?
Get in touch with us to arrange an initial consultation. With so many different treatment options, you may be wondering which solution is best for you. At your consultation we'll go through the options that are suited to you and will present in-depth knowledge to inform you of the best treatment journey so that you can make a decision and choice which is best for you.
WE ALSO OFFER DENTAL FINANCE FOR TREATMENTS.
POPULAR TREATMENTS
DENTAL IMPLANTS
TEETH STRAIGHTENING
COSMETIC DENTISTRY
EMERGENCIES
IF YOU ARE ALREADY REGISTERED WITH US AS A PATIENT AND REQUIRE EMERGENCY TREATMENT PLEASE CALL THE PRACTICE TO BOOK IN.
Opening Hours
Wednesday
9:00am to 5:30pm
Thursday
9:00am to 5:30pm