TEETH STRAIGHTENING
Quick Straight Teeth™ uses fixed or removable clear braces to align your front teeth. Concentrating on the front 6 to 8 teeth, we can help to correct mild to moderate problems quickly. This is a much more affordable treatment than other similar options.
With this system we only use clear braces alongside tooth coloured wires if required, making the braces virtually invisible!. Quick Straight Teeth™ braces are worn for a very short time compared to traditional braces and this way we can ensure a fast and cost effective way for you to get straighter teeth.
Read on about the advantages of Quick Straight Teeth™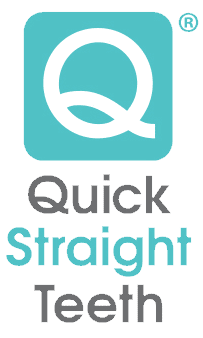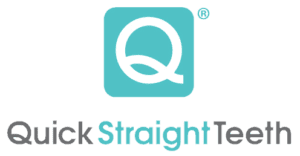 LOW COST
Low laboratory fees and quick treatment times means Quick Straight Teeth™ invisible braces are some of the most cost-effective adult brace systems in the world. You can now get affordable clear braces with no compromise on quality. The cost of clear braces is a no-brainer for straighter teeth!
FASTER
Treatments for teeth straightening take between 4 and 24 weeks depending on the complexity. Quick Straight Teeth™ clear braces only concentrate on the front teeth and so they take less time than conventional full orthodontics.
APPEARANCE
Quick Straight Teeth™ brackets and wires are all tooth coloured, and designed to blend and therefore appear almost invisible. This system gives you the quick path to straight teeth! Most people will be unable to tell you are wearing Quick Straight Teeth™ invisible braces at all.
COMFORT
Quick Straight Teeth™ adult braces have been designed to ensure optimum wearability and comfort for our patients. Clear braces not only look discreet, but feel extremely comfortable too. Smile with confidence and in comfort!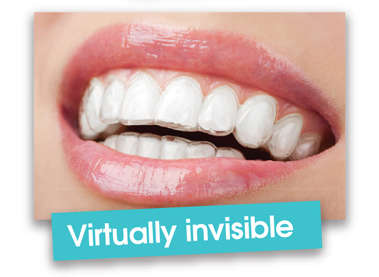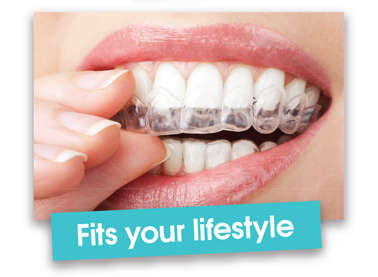 FINANCE
We can also provide a simple and affordable way to spread the cost of your dental treatment. Dental finance gives you more choices and allows you to have the treatments you really want with monthly repayments to suit your budget. Our team are on hand to help you with the application. There are no complicated forms and you'll get an instant decision. It really is that simple!

READY TO SPEAK WITH US?
Get in touch with us to arrange an initial consultation. With so many different treatment options, you may be wondering which solution is best for you. At your consultation we'll go through the options that are suited to you and will present in-depth knowledge to inform you of the best treatment journey so that you can make the decision that is best for you.
CALL US ON 01305 785325 OR FILL OUT THE CONTACT FORM.
POPULAR TREATMENTS
DENTAL IMPLANTS
TEETH STRAIGHTENING
COSMETIC DENTISTRY
EMERGENCIES
IF YOU ARE ALREADY REGISTERED WITH US AS A PATIENT AND REQUIRE EMERGENCY TREATMENT PLEASE CALL THE PRACTICE TO BOOK IN.
Opening Hours
Wednesday
9:00am to 5:30pm
Thursday
9:00am to 5:30pm