DENTAL IMPLANTS
Choosing the right dental implant and placement procedure is an important decision and here at Dorset Implants we'll help you every step of the way to ensure you're making the most informed decision when it comes to choosing the right course of treatment for you.
As well as offering a fixed, long term solution to replacing missing teeth, dental implants are strong, comfortable and very natural looking. They are simply the best replacement to your own teeth. They look fantastic and they do not weaken or compromise adjacent teeth.
We focus on creating natural looking dental implants that match the look and feel of your natural teeth, while ensuring best practice for placing the dental implants and ensuring you're comfortable throughout the whole process.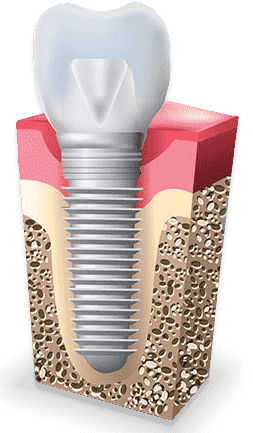 ADVANCED IMPLANTOLOGY
Dr Behrang Mostavi uses a number of methods for placing dental implants, including using a surgical guide which makes the surgery predictable, with less trauma, easier post-surgery healing and gives accurate results. Dental Implants can be placed with a small flap or completely flapless.
STRAUMANN PRO-ARCH
From a single tooth to a full arch, we will be able to help with even the most complicated of cases. As a license holder for Straumann ProArch in Dorset, Dr Behrang Mostavi is able to provide implant retained dentures too.
DENTAL IMPLANT FINANCE
We can also provide a simple and affordable way to spread the cost of your dental treatment. Dental implant finance gives you more choices and allows you to have the treatments you really want with monthly repayments to suit your budget. Our team are on hand to help you with the application. There are no complicated forms and you'll get an instant decision. It really is that simple!

READY TO SPEAK WITH US?
Get in touch with us to arrange an initial consultation. With so many different treatment options, you may be wondering which solution is best for you. At your consultation we'll go through the options that are suited to you and will present in-depth knowledge to inform you of the best treatment journey so that you can make the decision that is best for you.
WE ALSO OFFER DENTAL FINANCE FOR TREATMENTS.
POPULAR TREATMENTS
DENTAL IMPLANTS
TEETH STRAIGHTENING
COSMETIC DENTISTRY
EMERGENCIES
IF YOU ARE ALREADY REGISTERED WITH US AS A PATIENT AND REQUIRE EMERGENCY TREATMENT PLEASE CALL THE PRACTICE TO BOOK IN.
Opening Hours
Wednesday
9:00am to 5:30pm
Thursday
9:00am to 5:30pm